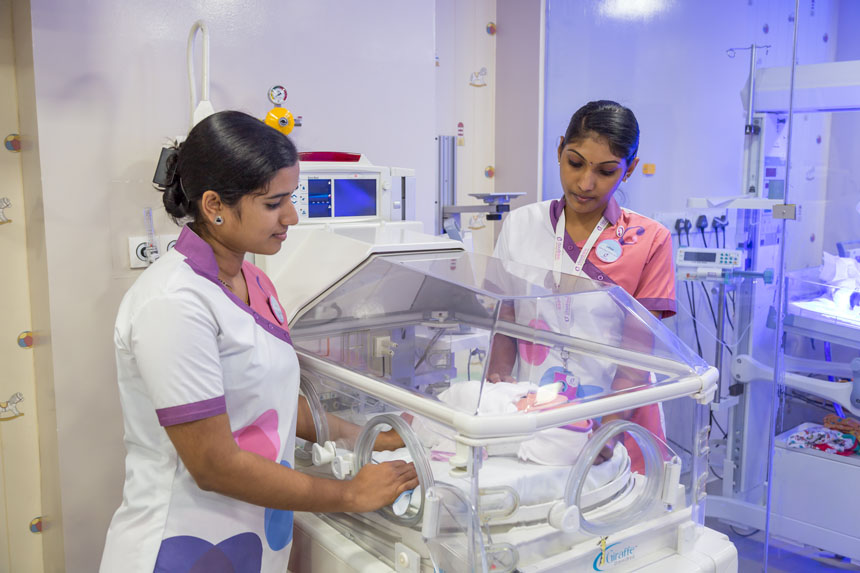 The Pediatric Intensive Care Unit (PICU) at Kisholoy Children's Hospital is a multidisciplinary unit that provides care for infants, children and teenagers who become critically ill or injured. A team of highly trained, skilled and experienced round-the-clock doctors who specialize in intensive care ensure optimum care and management for these children.
The PICU designates the highest level of medical care. It differs from other parts of the hospital, like the general medical floors, in that the PICU allows intensive medical & nursing care as well as continuous monitoring of health parameters like heart rate, breathing, and blood pressure. Equipped with such advanced technology, our multidisciplinary PICU team improves survival, speeds recovery, minimizes disability and relieves pain and suffering in a caring and respectful manner.
No wonder that any parents or patient party can explicit their faith and trust in our PICU as an advanced tertiary set-up capable of treating the sickest of children.
Conditions treated at PICU:
• Severe infection
• Poisoning
• Drug overdose
• Trauma
• Extensive surgery
• Congenital anomalies
• Immunological disorders